SANTA RITA, GUAM (Oct. 14, 2021)
Quartermaster 1st Class Daniel Hernandez assigned to the Independence-variant littoral combat ship USS Jackson (LCS 6), receives an influenza shot from Hospitalman Seaman Jovani Lucas, right, from Russell Springs, Ky., assigned to U.S. Naval Base Guam (NBG), during an Influenza Vaccine Exercise.
Jackson, part of Destroyer Squadron Seven, is on a rotational deployment in the U.S. 7th Fleet area of operation to enhance interoperability with partners and serve as a ready-response force in support of a free and open Indo-Pacific region.
With more than 90 percent of all trade traveling by sea, and 95 percent of the world's international phone and internet traffic carried through fiber optic cables lying on the ocean floor, Navy officials continue to emphasize that the prosperity and security of the United States is directly linked to a strong and ready Navy.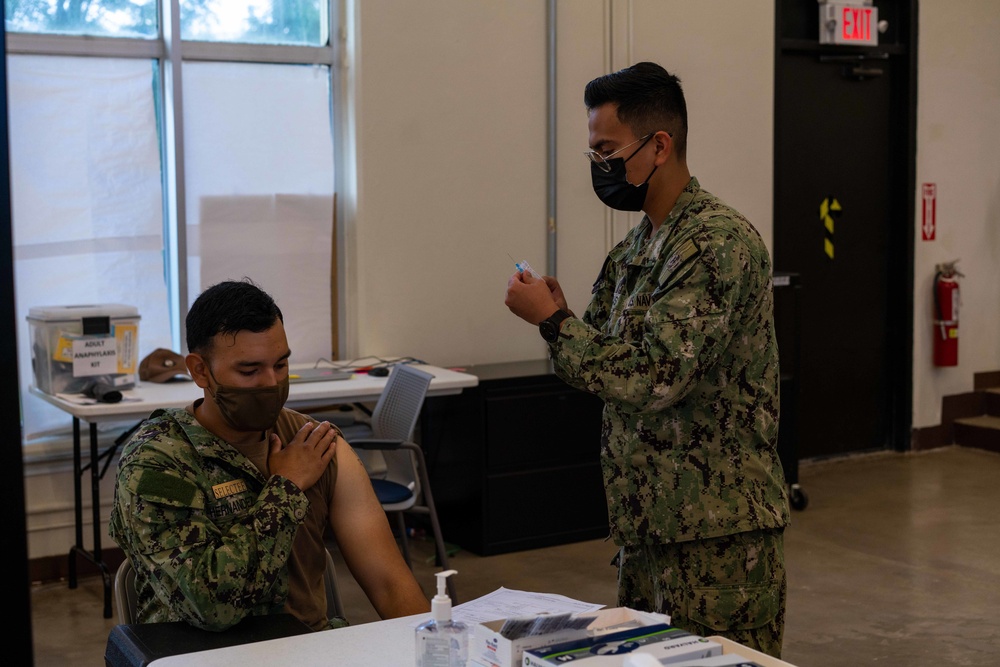 (U.S. Navy photo by Mass Communication Specialist 3rd Class Andrew Langholf/released)